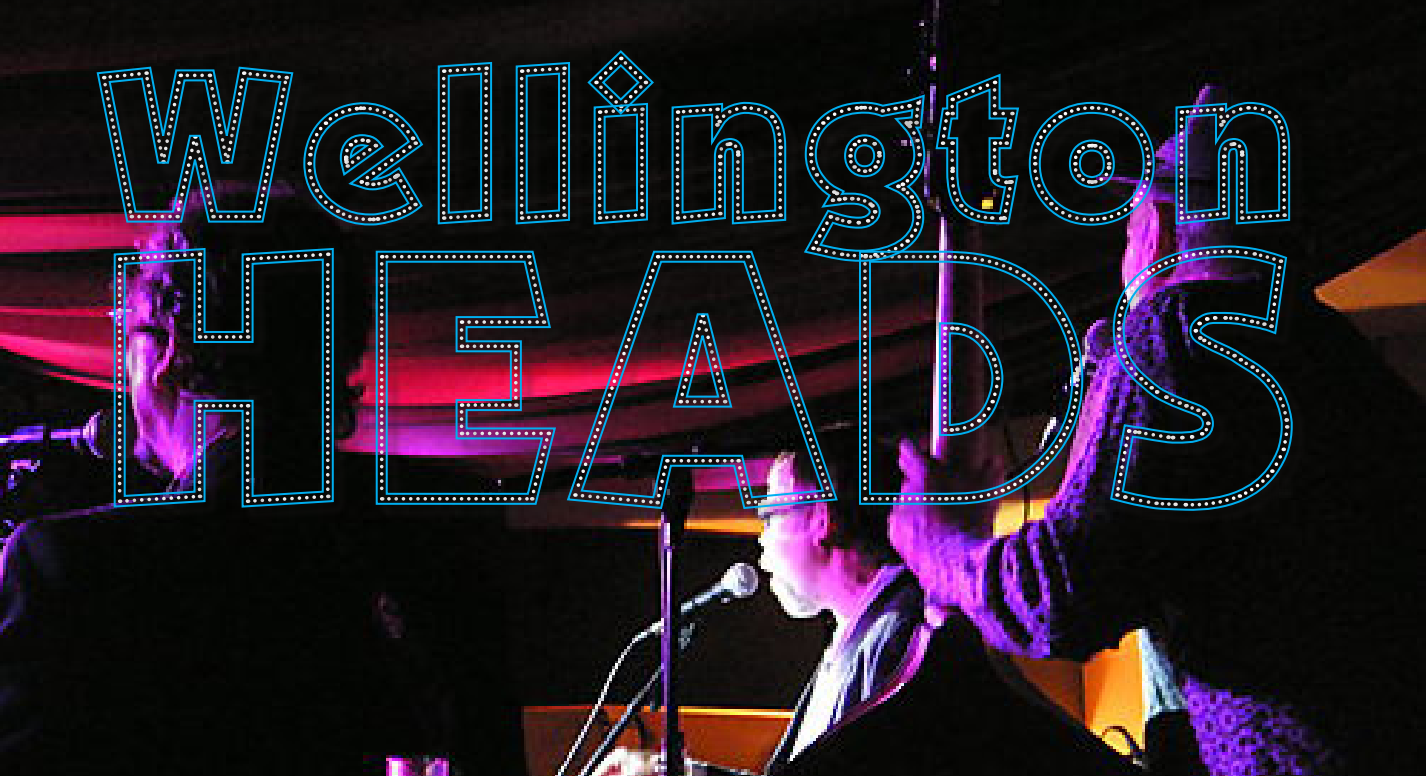 Wellington Heads
Named after the striking features on Wellington's rugged southern coastline, Wellington Heads have been playing in and around the capital city, and in venues further afield, for a number of years. Wellington Heads consists of three core songwriter-musicians (Geoff Keith, Neil Worboys, and Bill Wood) who combine with key musicians to form a larger live and recording band. Their songs comment on life experiences with a distinctive Wellington flavour.
Wellington Heads have evolved their own sound through the influences of Kansas style blue jazz, the swinging rhythm n blues of Louis Jordan and Ray Charles, Chicago blues and infused with Pacific/Hawaiian rhythms and Latino feels.
Sharp and energetic, Wellington Heads entice people to the dance floor, regularly delighting audiences at Wellington venues, and playing festivals, corporate and private functions. They are frequently invited to perform outside of Wellington, and over the years have played the Tauranga, Manawatu, Nelson and Wellington Jazz and Blues Festivals.
Wellington Heads have recorded five albums, their last 'Southern Night Sky' released in 2016. This critically acclaimed album continues their unique sound with a mix of rhythm n' blues, swing, soul and latino grooves. In combining this with their previous albums, and adding a bunch of new numbers, Wellington Heads have built an extensive repertoire of eclectic original songs.
Wellington Heads' regular six piece line up is: Neil Worboys – vocals, guitar, harmonica, Bill Wood – guitars, Geoff Keith – bass, Nic Deighton – drums, Phil Costello – saxophone, Tom Hulland, trumpet.
Contact
Neil Worboys
0272 579 889
NZ MUSICIAN – reviewed June 2016
WELLINGTON HEADS – SOUTHERN NIGHT SKY
The fifth album by soul / blues / jazz band Wellington Heads is a marvellous collaboration between core members, Neil Worboys, Geoff Keith and Bill Wood, horn players Nick van Dijk (brass) and James Tait-Jamieson (reeds), and drummer Andrew Richardson. This album is bluesy and contemplative, ruminating on life, love, loathing and any number of things in-between. The horn arrangements by van Dijk show great understanding of how Wellington Heads' instrumentation and voices work together. The horns provide a warm contrast to the string base of the core members and a warmly supportive layer to their voices. The recording by Andrew Downes and mastering by Mike Gibson capture the essence of the band. While 'Southern Night Sky' is an overtly blues-based album, there are dashes of Latin grooves and the occasional Hawaiian influenced flick of steel guitar to catch the listener's ears. With relaxed tempos and gentle guitar lines this is an album for anyone who likes blues and soul.
Aleisha Ward