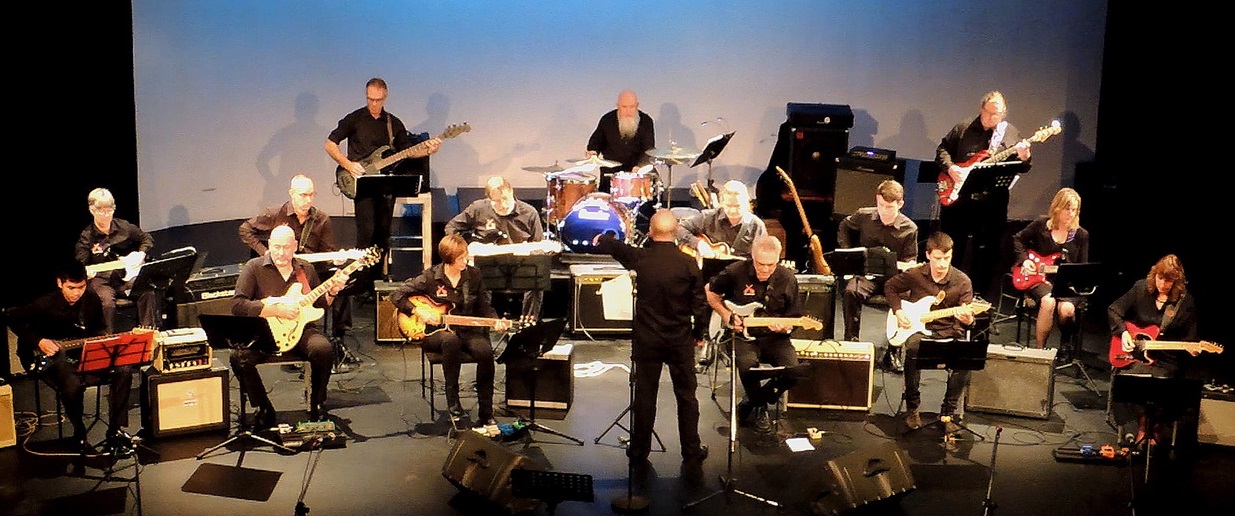 Kevin Downing 101 LAB Band with Chris Cain (USA)
Kevin Downing's 101 Lab Band
The 101 Lab Band is a 17-piece guitar orchestra run by Kevin Downing who is an internationally recognised guitar education specialist. The band plays a mixture of jazz and blues and has a reputation for backing some of the world's greatest jazz and blues guitar players and singers. Some of the tunes being played are also written by Grammy nominated artists especially for the band.
The band has been running for 32 years and has propelled many players coming through it into successful professional careers in music. This band is a one of its kind in New Zealand, and all the players in the band are current students or teachers at Kevin's guitar school in Palmerston North.
This band always plays to sold out shows .